Multi-sprayer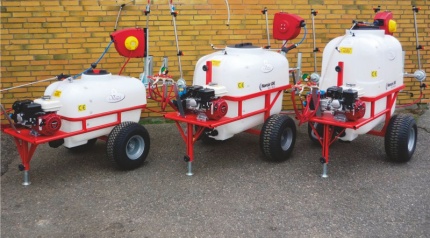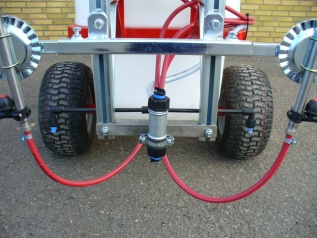 The Multi-sprayer can be used for several different purposes on the farm. When the Multi-sprayer is equipped with a spray wand it can be used for disinfecting of cages and nest boxes. You can also use it to disinfect underneath the cages. By adding the lime spreading equipment you also have the possibility to spray liquid lime underneath the cages.

Additional equipment:
Accessories for disinfecting mink cages.
Lime spreading system for liquid lime.
Technical data
| | | | |
| --- | --- | --- | --- |
| Volume (l) | 200 | 300 | 400 |
| Engine Honda gasoline (hp) | 3 | 3 | 3 |
| Length of spray boom (m) | 3 | 3 | 3 |
| Litre/min | 20 | 20 | 20 |
| Pump pressure (bar) | 18/20 | 18/20 | 18/20 |
20 metre long hose on reel with spray handle
Circulation in container with diaphragm pump
Manually separates block with pressure gauge (separate faucet for spray nozzles)